Why do the Nutritionists advise to add Fish Oil in the diet? This is because of the multiple benefits that it provides you with. Let this article explain them to you.
Source:Dreamstime.com
WHAT IS FISH OIL?
Fish oil is the fat/oil drawn out of the fish tissue. It is generally extracted from the pelagic fatty-fish species. They are the primary source of LCPUFAs, particularly omega-3 fatty acids.
Process of pressing and purifying lead to the production of this oil. Pressing breaks down the protein in the fish. After that, purification separates the oil.
WHY DO YOU NEED FISH OIL?
The WHO suggests consuming 1–2 servings of fish each week. This is because omega-3 fatty acids found in fish have numerous health benefits, including illness protection. The benefits it provides are as follows:
Heart / Cardiovascular Health : It may reduce the risk of heart disease and stroke (American Heart Association). High Triglyceride level or Blood fat directly affects the functioning of the heart. The oil helps in regulating these levels. Additionally, it manages the cholesterol levels and maintain the blood pressure.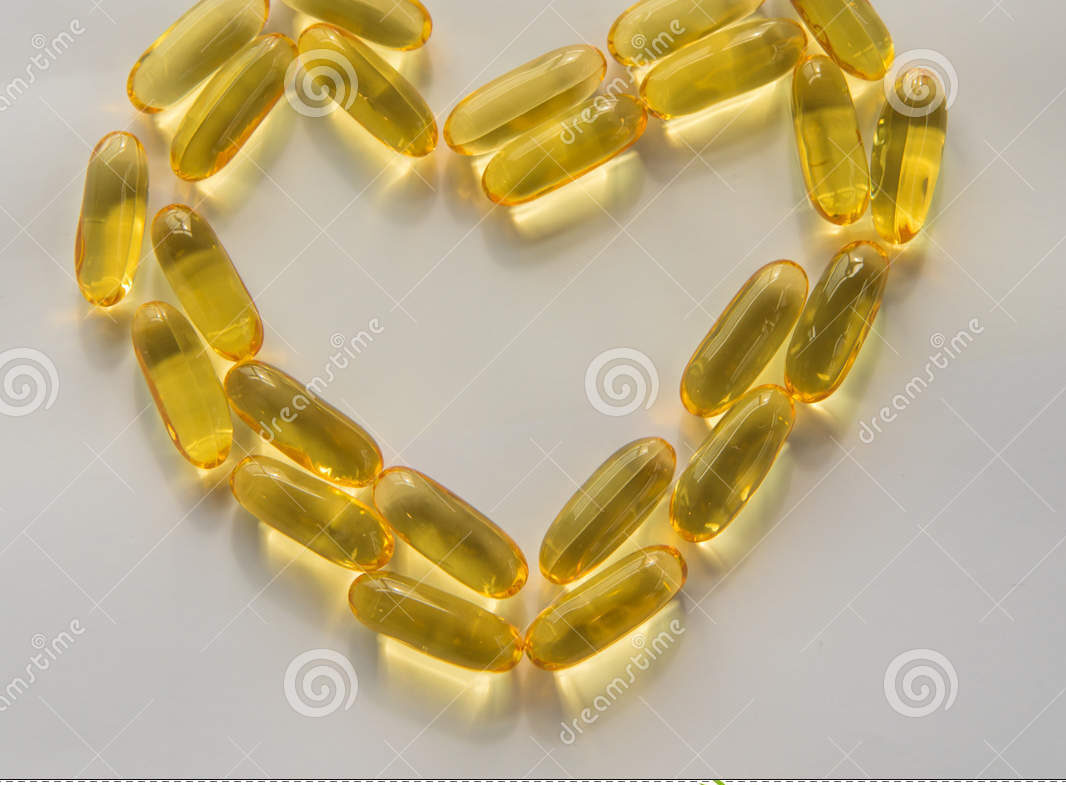 Source: Dreamstime.com
2. Cognitive Health : This oil may aid in a lower risk of developing Alzheimer's disease, dementia, and other problems with brain function. So, it helps in cognitive health. (National Institutes of Health). In addition to this, certain studies suggest that EPA and DHA Omega 3 fatty acids could help treat various neuropsychiatric conditions like depression, PTSD etc. (National Library of Medicine)
3. Liver Health : Our liver is responsible for processing majority of fat in the body. So, it can lead to Weight gain as well. One of the most common examples of this is Non-Alcoholic fatty liver disease. Consuming this oil can help in improving liver function.
4.Bone & Joint Health : Diseases like Rheumatoid Arthritis harm the joint health by causing constant pain, stiffness and swelling. This oil supplement along with RA drugs and other treatments, have shown to help control RA.
5. Vision or Eye Health : This oil may protect the eye health. As people get older, their vision begins to deteriorate, which can lead to age-related macular degeneration (AMD). Fish helps to reduce the risk of this disease.
HOW CAN YOU CONSUME FISH OIL ?
There is no such thing as a bad time to take fish oil supplements. However, some evidence suggests that omega-3 fatty acids are better absorbed when consumed with a meal containing dietary fat.
The most common way to take it is through tablets or capsules.
You can consume these tablets during a meal. It can be either breakfast or lunch.
HOW MUCH INTAKE IS SUFFICIENT?
Fish oil intake is directly related the requirement of Omega 3 fats in the body. The American Heart Association (AHA) recommend adults take 500-1000 mg of omega-3 per day. However, other countries and organizations recommend different doses.
As suggested by National Library of Medicine, the safe amount of fish oil consumption in adults is 3000 mg daily.
There is a specification suggested for the intake by Pregnant women. The omega 3 acids present in it are important for the pregnancy as well as infant development. Therefore, The WHO recommends 300 mg of combined EPA and DHA per day — 200 mg of which should be DHA — during pregnancy.
ARE THERE ANY SIDE EFFECTS?
National Center for Complimentary & Integrative Health says that there are no harsh side effects of this oil. In case, there are any side effects, they are mild. A conclusive list of such effects is as follows-
unpleasant tastes
bad breath
headache
heartburn
nausea
diarrhea
bad-smelling sweat
Finally, this article gives you all the essential details about fish oil that you should know. Make your choice and add it to your diet.