The terms "Omega 3" and "Fish Oil" are in interchangeable use by most of the people. This drives a confusion if they are actually same or different. In this article, we will cover this aspect and clear the doubt.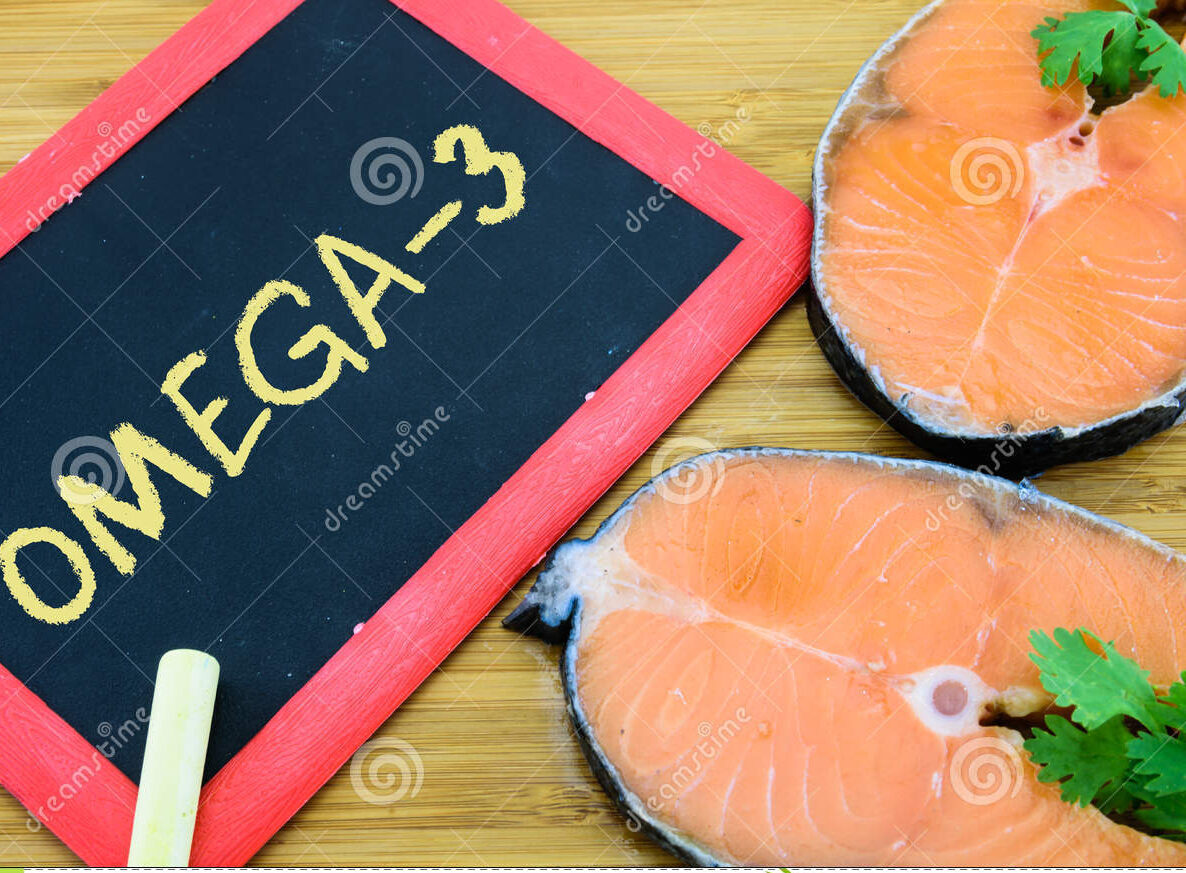 Source: Dreamstime
WHAT IS FISH OIL?
Fish oil is the fat/oil drawn out of the fish tissue. It is generally extracted from the pelagic fatty-fish species. They are the primary source of LCPUFAs, particularly omega-3 fatty acids.
Process of pressing and purifying lead to the production of this oil. Pressing breaks down the protein in the fish. After that, purification separates the oil.
WHAT ARE OMEGA 3 FATTY ACIDS?
Our body can produce most of the required fats.Omega-3 fatty acids are an exception (also called n-3 fats). These are necessary fats, which the body cannot produce on its own and must obtain from food. They are present throughout the body, especially in the brain, retina, and sperm cells.
Omega-3 fats are a key family of polyunsaturated fats. There are 3 most crucial members of this family –
ALA : ALA is alpha-linolenic acid. Flaxseed, soyabean and canola oils are its sources.
EPA & DHA : These are eicosapentaenoic and docosahexaenoic acids respectively. Fish oil provides these acids.
The most important function they play in our body is being the part of cell membrane/wall. By this, they have impact on functioning of cell receptors. They serve as a starting point for the production of hormones that control blood clotting, arterial wall contraction and relaxation, and inflammation. Because of their function, they connect to cell receptors that control genetic activity.
WHAT IS THE POINT OF DIFFERENCE?
The most notable difference between fish oil and Omega-3 is that fish oil contains some forms of Omega-3 fatty acids, which are identified by their structure. Fish oil, on the other hand, is a common term for an oil that is obtained from a variety of fish and contains nutrients other than Omega-3 fatty acids.
The clear point of distinction is that while Omega 3 is the nutrient, Fish oil is the source. Fatty fishes like Salmon, Mackerel, Seabass, Oysters and Sardines are rich in this fat.
IS THERE ANY SIMILARITY BETWEEN OMEGA 3 AND FISH OIL?
The point of similarity is the positive after effect of consumption. The intake of omega-3 through fish oil offers a bunch of benefits to the body. These are as follows :
Heart / Cardiovascular Health : They may reduce the risk of heart disease and stroke (American Heart Association). High Triglyceride level or Blood fat directly affects the functioning of the heart. The oil helps in regulating these levels. Additionally, they regulate the cholesterol levels and maintain the blood pressure.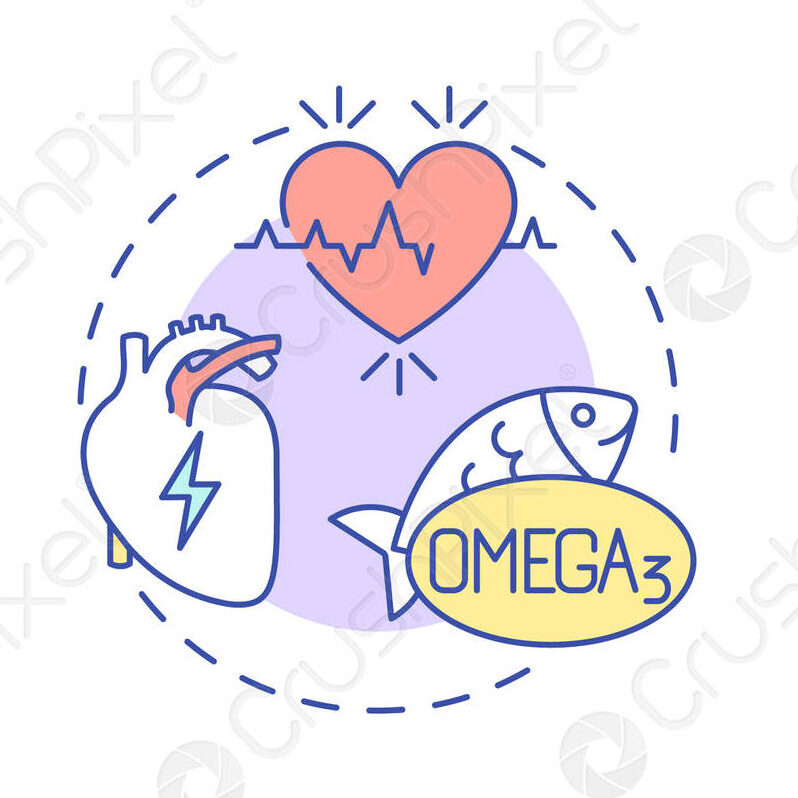 Source: Crushpixel
2. Cognitive Health : Consuming them may aid in a lower risk of developing Alzheimer's disease, dementia, and other problems with brain function. So, they help in cognitive health. (National Institutes of Health). In addition to this, certain studies suggest that EPA and DHA could help treat various neuropsychiatric conditions like depression, PTSD etc. (National Library of Medicine)
3. Bone & Joint Health : Diseases like Rheumatoid Arthritis harm the joint health by causing constant pain, stiffness and swelling. Regular consumption of these along with RA drugs and other treatments, have shown to help control RA.
4.Liver Health : Our liver is responsible for processing majority of fat in the body. So, it can lead to Weight gain as well. One of the most common examples of this is Non-Alcoholic fatty liver disease. Consuming fish oil can help in improving liver function.
5. Vision or Eye Health : These fatty acids may protect the eye health. Certain studies suggest that it helps to manage the dry eye disease. Moreover, this oil may protect the eye health. As people get older, their vision begins to deteriorate, which can lead to age-related mascular degeneration (AMD). Fish helps to reduce the risk of this disease.
HOW CAN YOU CONSUME THEM?
The most used source is consumption through supplements. This includes tablets infused with oils like fish oil, Cod liver oil and Algae oil. You can consume these tablets during a meal. It can be either breakfast or lunch.
HOW MUCH SHOULD YOU CONSUME?
Fish oil intake is directly related the requirement of Omega 3 fats in the body. The American Heart Association (AHA) recommend adults take 500-1000 mg of omega-3 per day. However, other countries and organizations recommend different doses.
As suggested by National Library of Medicine, the safe amount of fish oil consumption in adults is 3000 mg daily.